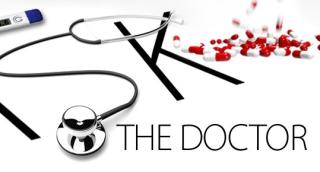 Why Doctors Who Care Matter
Jan 2, 2023 by Sharon M Gauthier RN/MSN/CGM 2 min read
An elderly client of ours who has 24-hour nursing just saw his doctor last Thursday; everything was fine. The last few days, he has been under the weather. A low-grade temp, nonproductive cough, and a few days of loose stool. Our nurse called his Doctor, who is a gerontologist.

Dr. Robert Dicks; is a well-known physician whom we've been collaborating with for months and brought our client to him because the primary physician he had was unable to collaborate and didn't respond when we called with important information.
After two days of updates, Dr. Dicks decided to stop by today and assess his patient. That's what doctors should do, assess and evaluate their patients. He respects that we can bring him the right information for him to make the right decisions. That is what nurses do best. He knew that he should check it out himself, and he did.
This is why it works. It works for the patient. It works for the doctor. We don't have clients who go to the hospital. This is why. Our relationships with physician practices so they can make the right decisions. So they can manage their patients. We're here to help; bring that information to them to keep our clients out of the hospital and prevent a crisis. That's what we do best. That is what the system needs desperately; that oversight for those high-risk patients.
It's a win for everyone. When Doctor Robert Dicks made his home visit, he was comfortable that, for now, there was no need for an intervention. But he didn't leave it there.

He directed us to call tomorrow with an update. We will, and he will then respond. He is the doctor, and he should know what he needs to know to make the right decision at the right time to keep his patient out of the hospital.
We don't have clients who go to the hospital just for that reason. We manage them, we bring information, and we collaborate to make sure that these patients are taken care of before they get sick.
Isn't that what we all should be doing?
Prevention?
I'm proud of the staff we have who love their jobs and their profession. One patient at a time. We have never had readmission in 9 years within 30 days. What practice can say that?
PAFY Inc is a private care coordination nursing practice providing specialized care with licensed staff to manage high-risk clients.
Sharon M Gauthier RN/MSN/CGM
Certified Dementia Practitioner