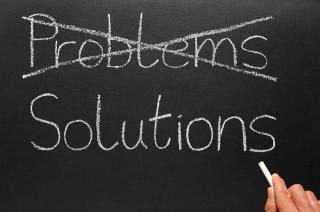 Why Care Managemnent is so Important
Nov 13, 2017
by Sharon Gauthier RN/MSN/CGM
Care management has been around for a long time. Case Managers in the past have been those who were social workers who looked at the social concerns of patients entering the hospital and worked with families to assist with concerns related to finances, housing, food and perhaps some help with coordinating care outside of the hospital. Managed care escalated in the 1990's when costs rose for insurance companies who wanted to get a handle on utilization of benefits. Nursing entered the picture more at that time to assist with the utilization of funds allocated towards care. Thus the role of a nurse engaged in Case Management became more popular leaving social workers still involved but not involved with the medical management of those patients while inpatient.

Fast forward to the twenty first century and physicians and hospitals are mandated to coordinate care across all regions for patients when they are discharged. What does that mean to practices that now have been bought by hospitals? It's challenging for physicians who did little with care management of patients in the past. And now that buy out from the hospitals costs them their personal practice. Meaning they no longer have what is a luxury to spend time with their patients. Seeing 28-30 patients a day or more means a quick turnaround and perhaps depending on non licensed personnel to extrapolate information that may keep patients from going to the hospital instead of their doctor.

Medicare is now telling hospitals and practices that they HAVE to manage these patients better or they will be penalized. Accountable Care Organizations have been developed to assist with this mandate. Imagine having to develop an organization to make the healthcare system be accountable for care.

Where will this go?? No one knows for sure. Lots of products developed, forms, processes to make sure patients don't return. Lots of money spent, again with consultants and large companies wanting to cash in on an opportunity.
What do we really need? Someone to be in charge. It's that simple. In charge of making sure those in need are assisted with navigating and evaluating their needs before they become a crisis. Accountability, imagine a healthcare system accountable across all lines of care.