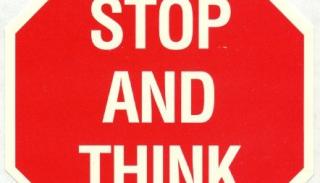 Stealing Patients
Nov 13, 2017 2 min read
So I'm posting this again because I just had this happen to one of my clients AGAIN she asked for Interim Healthcare and because it was a facility that Hartford Healthcare is involved with they referred her to Hartford Healthcare. What don't they get?? It's a choice not YOUR choice the client's choice. When are people going to speak up!!! Why does this keep happening?? Oh wait I know Because their told to use them "or else." Another example of bullying within the system. Drive everyone to your choice and put all the others out of business.

As hospitals are buying home healthcare agencies so does the "stealing" of patients start to occur. How does this happen you say?? This is how.

Patients who enter hospitals may have another home healthcare agency other then the one that the hospital owns. Even when these same agencies call the case managers and tell them that these patients are already involved with another home care agency they do not return back with that agency.

Taking patients from other agencies should not occur. These patients have a relationship with another home healthcare agency and should be referred back to them. What actually happens??? They "take" them and refer them to their own agency. The agency that they may have been with, sometimes for years aren't even allowed into the hospital to assist with transitioning them back to their agency. Think this doesn't happen??? Think again....it does. None of the agency's want to address it in fear of retaliation. Yes retaliation which happens all the time.

Stealing patients shouldn't be happening. The hospitals may have their own home healthcare agency or own long term care community but it does not mean that the patients are mandated to go there. Choices....well there are no choices and this is a way to put other agencies out of business.

Someone should be looking at this. It's not alright to steal other agencies patients. It's just not...