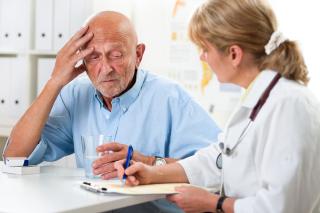 Dementia and the Emergency Department
Nov 13, 2017 2 min read
It pains me to meet one of my clients with dementia in the emergency department. If I don't get there quickly I fear that once it is known that the person has dementia and lives in a memory care unit the response from staff is that they cannot have a conversation with that person as well as thinking that the person has no cognitive ability.
The truth is that many of those living in those communities can converse quite nicely.
They aren't a threat they are a risk. The reason they are in those communities is because they have memory issues. They can't remember to dress or to cook or to manage their daily activities. Yes some have behavior components but NONE of them deserve to be restrained just "because".
The answer is to educate staff. The following information from the CDC is important:
From 2000–2010, the number of persons in the United States aged 65 and over rose 15%, from 35.0 million to 40.3 million, and in 2010 this age group represented 13% of the population (1). It is estimated that by 2030, nearly one in five persons will be aged 65 and over (2). Given their growing proportion of the population, older individuals will comprise an increasing share of emergency department (ED) patients in the coming years. This is important because of the ED's role in treating acute illness and injury in older adults and providing a pathway to these patients for hospital admission (3,4). This report describes ED visits made by individuals aged 65 and over and compares age groups 65–74, 75–84, and 85 and over.
With those statistics facing our society we have to look at educating those managing thee patients. Over-medicating and/or restraining is not the answer. It may be excused by staff that it is for the "safety" of the patient but the reality is it is easier for staff to restrain and forget or medicate and forget.
Provide mandatory education for every person in the hospital on how to manage patients with dementia. Including knowing what communities these patients come from.
Develop an emergency department for geriatrics. My client with a UTI that created some behavior changes in the memory care unit ended up in the locked unit with the alcoholics and drug addicts swearing and ranting while my clients rests in bed in an open area.
I don't know when we stopped caring but if you don't care then get out of healthcare. If there are 4 people in a room restraining someone who then becomes combative and has dementia someone needs to have the courage to say "stop", take a deep breath and re-evaluate your approach and your response.
Aging is something we can all count on. How do YOU want to be treated???